What does an actor, a gangster, an Academy Award winner and a priest have in common?
(They're all real people in this tell-all true love story! See below.)
_____________________________________
Son of Catholic priest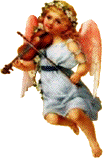 tells all
in new book!
Check out this short video: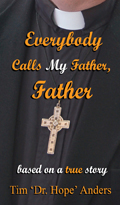 This is what people are saying:
FIVE STARS "I love this story…it made me laugh, then cry, then mad, then happy, but in the end, it left me with lot's of hope. I just couldn't put this book down once I started reading it. I highly recommend it to everyone!"
Helen Zion, customer
FIVE STARS "Writer Anders is a skilled author, presents his tale well, his characters are well fleshed and settings are clearly delineated."
Midwest Book Reviews
5 out of 5 Stars Avg. Rating on Amazon.com!
Click here to read more REVIEWS or post your own.